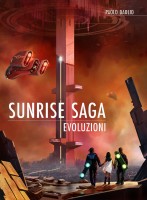 Sunrise Saga - Evoluzioni
L'umanità è relegata sottoterra da centinaia di anni in uno scenario post-apocalittico. Due giovani amici decidono di abbandonare le loro case per intraprendere un viaggio alla ricerca della verità. Iniziano così un'avventura irta di pericoli, fronteggiando una società violenta e spietata. Ma dalla loro parte avranno amici e compagni di viaggio davvero unici.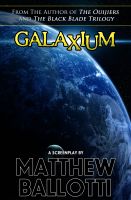 Galaxium
(5.00 from 1 review)
Mankind's future lies among the stars, but what kind of future will it be? Forged in Freedom or shackled in servitude? The answer will depend on who controls the galaxy's greatest natural resource... GALAXIUM. With his every move controlled and monitored by a mysterious security agent, can Jason break free long enough to change his fate... or will he die trying?