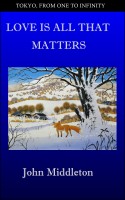 Love Is All That Matters
In this essay, I discuss, with empathy, the concept of same-sex marriage from the perspective of someone who has both religious faith and a legal mind. In my view, opposition to marriage equality is not only misguided, but also morally, ethically, and legally wrong, and undermines the very institution of marriage. As the Bible says, "Love is happy with the truth," and love is all that matters.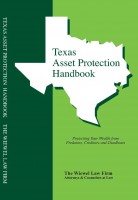 Texas Asset Protection Handbook
Texans with large estates risk losing their assets in lawsuits because: Many people see winning a lawsuit like winning the lottery; when lawyers take a case on a contingency fee basis, the plaintiff assumes no financial risk; with the number of lawyers rising, many are unemployed, and there is nothing more "dangerous" than an unemployed lawyer. This book tells you how to protect your assets.