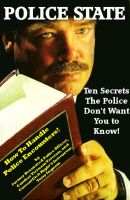 Police State: Ten Secrets The Police Don't Want You To Know! (How To Survive Police Encounters!)
(5.00 from 4 reviews)
Former Decorated Police Officer, Vietnam Veteran, and current Civil Rights Instructor, Terry Ingram, reveals Ten secrets the Police don't want you to know. Terry's 40 years of experience on both sides of the fence give him a singularly unique perspective on "How to Survive Police Encounters" in this day and age. A must read for anyone trying to cope in the current Police State and more.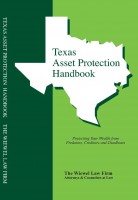 Texas Asset Protection Handbook
Texans with large estates risk losing their assets in lawsuits because: Many people see winning a lawsuit like winning the lottery; when lawyers take a case on a contingency fee basis, the plaintiff assumes no financial risk; with the number of lawyers rising, many are unemployed, and there is nothing more "dangerous" than an unemployed lawyer. This book tells you how to protect your assets.