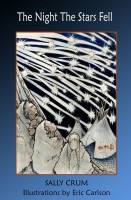 The Night The Stars Fell
by

Sally Crum
Over 200,000 meteors blazed through the night and into the morning of November 12, 1833, astounding the entire world. Nine lively poems and illustrations depict how people may have experienced one of the most spectacular sights in human history. Discussion guides explain the cultures in the illustrations and the astronomy behind "shooting stars". Meets many school curriculum standards, Grades K-4.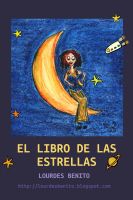 El libro de las estrellas
by

Lourdes Benito
EL LIBRO DE LAS ESTRELLAS es un pequeño álbum infantil ilustrado destinado a que los mas pequeños (1-3 años) aprendan nociones de astronomía. En él se presentan conceptos como: ESTRELLA, PLANETA, COMETA, SATÉLITE...