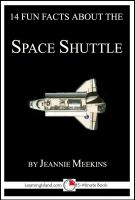 14 Fun Facts About the Space Shuttle: A 15-Minute Book
What is a Space Shuttle? How can something that can't fly go into space? Do astronauts get space sick? This book answers all these questions and more, plus everyone's favorite: How do astronauts go to the toilet? This book was written in 2007, prior to the end of the space shuttle program. While the program no longer exists, this book is still of interest to those interested in space travel.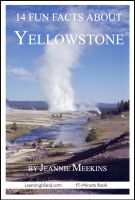 14 Fun Facts About Yellowstone: A 15-Minute Book
Yellowstone Park is full of hot springs, geysers and grizzly bears. It also has stone forests, glass cliffs, a glacial lake and colorful canyons created by rivers and waterfalls. All of this is fuelled by a supervolcano that could erupt, killing millions of people and devastating the world's climate for years. So how much do you know about this fantastic place?Discover some fun facts in this book.