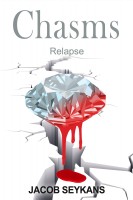 Chasms: Relapse
by

Jacob Seykans
Vince Tripp and his friends remain on Pernith where they have enrolled at the safina to learn more about their new home. Vince begins to discover the secrets of the past as his friends test the limits of their powers. Meanwhile, an old nemesis returns to terrorize Chandeli. Join Vince and the others as they make new alliances and battle enemies deadlier than before.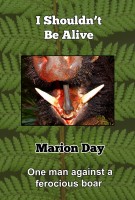 I Shouldn't Be Alive
by

Marion Day
(5.00 from 1 review)
Short story for ages 10+ A terrifying story of a close call between man and pig. Told in the hunter's lore and language. 'This is it. My time to die,' blasted through my mind.