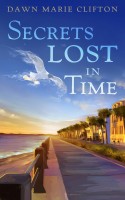 Secrets Lost in Time
by

Dawn Marie Clifton
Twelve-year-old Carson never imagined he would be handpicked by a ghost to solve a mystery, but that's exactly how his summer began. With help from his cousin, Emma, and best friend, Levi, the trio uncovers secrets from a diary belonging to the ghost of Minnie Mae Murphy. The archaic pages ultimately change their lives forever.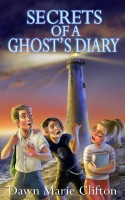 Secrets of a Ghost's Diary
by

Dawn Marie Clifton
Every summer Carson settles into the island routine at his grandparents' lighthouse, but this summer is different. Lured by a rumor that the lighthouse is haunted, Carson begins an investigation with his friend Levi and cousin Emma. Hand-picked by the ghost to guard a diary from the 1800s, the trio begins investigating the old entries. But they aren't the only ones on a quest for answers.
Related Categories