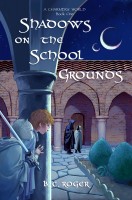 Shadows on the School Grounds
Miona's furry master boards her into an exclusive school where she quickly gets in trouble with the class bully and his aristocrat cohorts. Soon she steps in the middle of a political conspiracy that could wreck a fragile peace between the planet's main species. To get out of it alive, she'll need all her wits and sword fighting skills, and also a hidden, very special talent.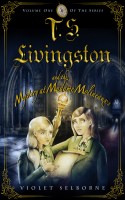 T. S. Livingston and the Mystery at Madame Molineaux's
Twin sisters Maddie and Jo Livingston have spent their lives traveling the world with their famous archaeologist parents. But when the Livingstons' work takes them on a mysterious year-long excavation in Siberia, much too dangerous for two twelve-year-old girls, Maddie and Jo are whisked off to a castle in Switzerland, where they find themselves piecing together a mystery of their own.