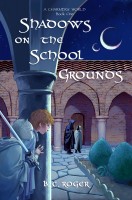 Shadows on the School Grounds
Miona's furry master boards her into an exclusive school where she quickly gets in trouble with the class bully and his aristocrat cohorts. Soon she steps in the middle of a political conspiracy that could wreck a fragile peace between the planet's main species. To get out of it alive, she'll need all her wits and sword fighting skills, and also a hidden, very special talent.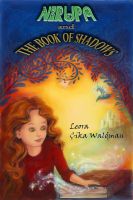 Nirupa And The Book Of Shadows
Nirupa has an interesting life, traveling around the world with her mother. But she is lonely. She longs to be like the other kids, but above all Nirupa longs to meet her father whom she has never seen. When she receives a mysterious gift the day of her birthday she knows her life is about to change completely. But she is wrong; Her life was meant to be extraordinary since the day she was born.