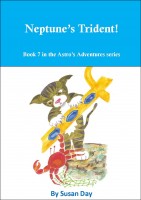 Neptune's Trident!
Arrr! Me, Hearties! Avast ya pack of seadogs! It's Captain Black from the wicked pirate catfish gang. I'm here to tell yas about a new book that stars me and me gang. Neptune's Trident it be called! There's a lot of dogs in it too but don't let that put ya off.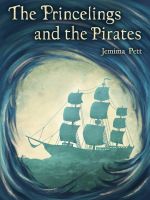 The Princelings and the Pirates
The second Princelings book, The Princelings and the Pirates, starts with Fred and George at Castle Buckmore. The non-delivery of wine makes Prince Lupin despatch them to Dimerie to discover what has gone wrong. Captured by pirates, shipwrecked, and in danger for their lives, the heroes are drawn into the Battle of Dimerie, where Fred meets his true love and George gets more than he bargained for.