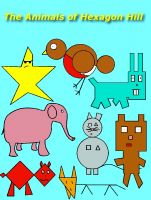 The Animals of Hexagon Hill: The Story of Diamond Dog
(5.00 from 1 review)
'The Story of Diamond Dog' is the first tale in a series of children's stories which are ideally suited for ages 0-7. 'The Animals of Hexagon Hill' are a group of animal friends each with their own story. Each animal is associated with a particular shape, colour and character trait. These stories are perfect for early years children.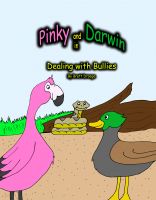 Pinky and Dawin in Dealing with Bullies
(4.50 from 2 reviews)
Pinky and Darwin move to a new pond and try to make new friends. Everything goes well until bullies try to get rid of them. How will they deal with the pond bullies?