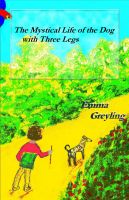 The Mystical Life of the Dog with Three Legs
by

Emma Greyling
An adventure story set in the modern day but with a historical context. The four main characters risk life and limb as they seek out the truth behind the death of a sixteenth century Knight who has been misrepresented by historians.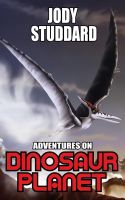 Adventures On Dinosaur Planet
by

Jody Studdard
Adventures on Dinosaur Planet is a collection of the first three books in the Dinosaur Planet series: Escape from Dinosaur Planet, Return to Dinosaur Planet, and Battle for Dinosaur Planet. Join Captain James Bowman and his crew as they battle dinosaurs of all types, including hybrid velociraptors, alien pterodactyls with razor-sharp talons, and carnotaurs with teeth like knives.