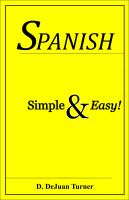 Spanish Simple & Easy!
Have you read other spanish language books or listened to cassettes and CD's that promise quick learning but you still cannot say much more than 'hola' (hello)? Or maybe this is the first time you have ever thought about studying a new language. In any case, this is the only book you need!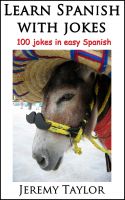 Learn Spanish with Jokes
(4.00 from 1 review)
Learn Spanish with Jokes is a collection of 100 Spanish jokes in very easy Spanish. There is also some vocabulary help to help the reader. 100 jokes for only $2.99! That's 3 cents a joke! It's not only educational - it's a lot of fun as well! Some of the jokes are a little risqué but anyone over the age of 16 shouldn't blush while reading it.