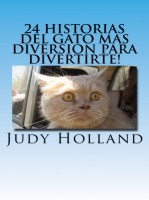 24 Historias Del Gato Mas Diversion Para Divertirte!
by

fun books
Diviértase el comprobar de un vistazo a algunos de estos gatos bastante salvajes y estrafalarios en algunas de estas historias divertidas gato! 1. Un gato llamado Leo se queda atascado en un poste de teléfono. 2. Un gato llamado Lucy Gets Fish libre de la Lonja del Pescado de tomarlo. 3. Un gato llamado Benny tiene un nuevo compañero de habitación, un loro que habla!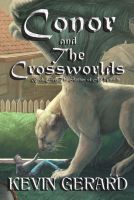 Conor and the Crossworlds, Book Five: The Author of All Worlds
by

Kevin Gerard
While Conor and Purugama race against time to save the Author of All Worlds, a massive corridor makes its way toward earth. Mr. Hikkins, the mysterious seeker, synchronizes the magic of the creators and the Champions into an enormous energy beam. If they can hold the corridor at bay and Conor can find the strength to defeat Nemelissi, the future of the Crossworlds will be preserved.