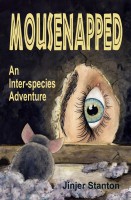 Mousenapped
Jamie the house mouse is too sympathetic for his own good. True, he'd gotten a generous housemate and a bosom buddy because of it. But lonely Sara misinterprets his friendliness and carries him away to a strange and hostile place. His unconventional friends, a human and a fierce grasshopper mouse, must find a way to rescue him.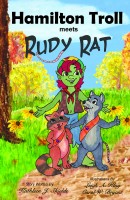 Hamilton Troll meets Rudy Rat
Award-winning author, Kathleen J. Shields, releases her latest Hamilton Troll book with the objective of stopping bullies, before they start. In collaboration with local elementary school teachers, Shields' has created the Troll Patrol with the goal of promoting "PAWS for Friendship" which stands for Pause, Approach, Welcome & Smile, is to teach young children social skills; how to make friends.