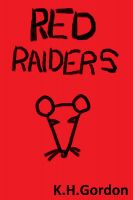 Red Raiders
by

KH Gordon
Torus and his friends, three young rats living with their clan in a run-down apartment building, deal with the pressures of coming of age while managing all the perils of a rat's life: humans, dogs, cats, poison, and traps – not to mention finding enough to eat. When an invading flock of pigeons threatens their food supply, they must work together, and break with tradition, to defend their home.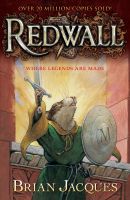 Redwall (Book 1, Redwall)
by

Brian Jacques
(5.00 from 2 reviews)
As the inhabitants of Redwall Abbey bask in the glorious Summer of the Late Rose, all is quiet and peaceful. But things are not as they seem. Cluny the Scourge, the evil one-eyed rat warlord, is hell-bent on destroying the tranquility as he prepares to fight a bloody battle for the ownership of Redwall.