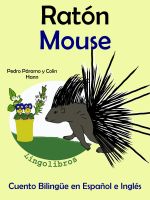 Cuento Bilingüe en Español e Inglés: Ratón - Mouse. Colección Aprender Inglés.
¿Sabes lo que pasa cuando vives en una maceta y confundes unos animales con otros? Nuestras queridas plantas, Romera, Albahaca y las hermanas lo saben muy bien: problemas y diversión. Podrás leerlo en este cuento bilingüe para entretenerte y aprender inglés. Para niños, y otros que quieran leer un texto sencillo en español e inglés con ilustraciones para seguir la narración. Lo disfrutarás.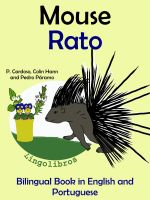 Bilingual Book in English and Portuguese: Mouse - Rato (Learn Portuguese Series)
Can you imagine what it is like to live in a flowerpot and confuse one animal with another? Our chatty little plants Basil, Rosemary and the sisters know all too well the problems and fun it causes. This is for children and others wanting to read a simple text in English and Portuguese with illustrations. Reading this entertaining bilingual story will help you learn Portuguese.