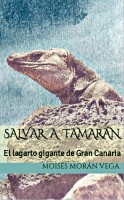 Salvar a Tamarán. El lagarto gigante de Gran Canaria
Armiche es un adolescente que estudia primero de bachillerato y es un entendido en los lagartos gigantes de Gran Canaria que hay en solar que hay debajo de su casa. Tiene censados más de 1500. Sin embargo la situación de esos lagartos va a cambiar porque van a construir un gran centro comercial en su habitad.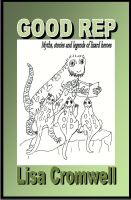 Good Rep
"Good Rep" includes myths, stories and legends of lizard heroes. Bearded dragon lizards, geckos, and some iguanas and komodo dragons are heroes of epic tales of action and adventure in this book suited to lizard lovers and reptile fans age 10 and up.