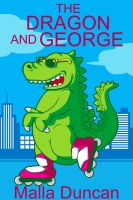 The Dragon and George
What if you found a dinosaur egg and took it home and it hatched? What if it kept growing – really big? George tries desperately to keep the dragon a secret but the animal keeps revealing himself to all the wrong people at all the wrong times. Join George, Fred and Mally on a madcap adventure that eventually involves the entire nation chasing after this mysterious 'lizard'.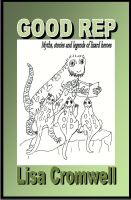 Good Rep
"Good Rep" includes myths, stories and legends of lizard heroes. Bearded dragon lizards, geckos, and some iguanas and komodo dragons are heroes of epic tales of action and adventure in this book suited to lizard lovers and reptile fans age 10 and up.