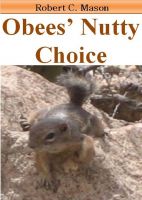 Obees' Nutty Choice
(5.00 from 1 review)
Book 3 of the Obee Adventure Series Obee the ground squirrel, star of The Squirrels of Summer and Obees' Nutty Adventure is back! This time Obees' home has been broken into and he is angry. His friend Batu the ground squirrel helps him work thru the emotions and find a better way to cope.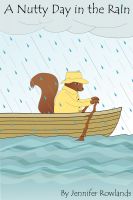 A Nutty Day in the Rain
(5.00 from 1 review)
Squirrel is so anxious to play outside, but is disappointed when he looks out the window and finds that it's raining! Despite the damp ground and raindrops falling from the sky, he heads out to enjoy the day. Come along with Squirrel as he makes some new friends and has a blast playing in the rain.