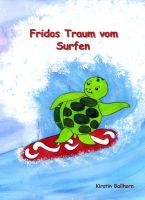 Fridos Traum vom Surfen
"Fridos Traum vom Surfen" ist eine herzerwärmende und liebevolle Geschichte über eine Schildkröte, dessen Traum es ist, Surfen zu können. Frido wird sein ganzes Leben gesagt, dass dies nicht möglich sei. Doch davon läßt er sich nicht aufhalten. Mit Hilfe von Freunden, die er auf seinem Weg kennenlernt, schafft er es seinen Traum zu leben.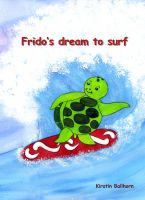 Frido's Dream To Surf
(5.00 from 3 reviews)
'Frido's dream to surf' is an inspirational sweet story about a sea turtle having an unusual dream, a dream of wanting to surf and everyone around him telling him he can't do it. He still believes in his dream. Along the way he finds friends and the trust within himself.