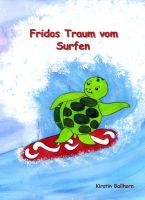 Fridos Traum vom Surfen
"Fridos Traum vom Surfen" ist eine herzerwärmende und liebevolle Geschichte über eine Schildkröte, dessen Traum es ist, Surfen zu können. Frido wird sein ganzes Leben gesagt, dass dies nicht möglich sei. Doch davon läßt er sich nicht aufhalten. Mit Hilfe von Freunden, die er auf seinem Weg kennenlernt, schafft er es seinen Traum zu leben.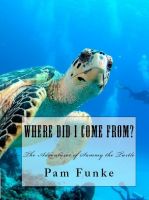 Where Did I Come From?
(5.00 from 2 reviews)
Meet Sammy the turtle. Sammy is a baby turtle who is all alone. Where did he come from? His mother, Luna, was nowhere to be found. Where was she? Who created Sammy and his mother? Sammy goes on an adventure to not only find his mother, but to ultimately find out where he really came from.