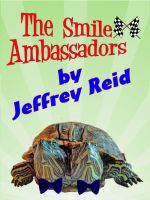 The Smile Ambassadors
(5.00 from 1 review)
Constance has lost her beloved two-headed turtle, Zack and Mack. Will they turn up at the fair? Why does the President and the world take such an interest? Follow Zack and Mack around the globe as this delightful story creates a mental image of turtles that you will never forget; it will also give you cause to smile. Based on a real, live, two-headed turtle.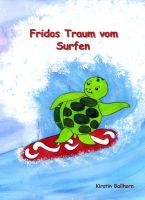 Fridos Traum vom Surfen
"Fridos Traum vom Surfen" ist eine herzerwärmende und liebevolle Geschichte über eine Schildkröte, dessen Traum es ist, Surfen zu können. Frido wird sein ganzes Leben gesagt, dass dies nicht möglich sei. Doch davon läßt er sich nicht aufhalten. Mit Hilfe von Freunden, die er auf seinem Weg kennenlernt, schafft er es seinen Traum zu leben.