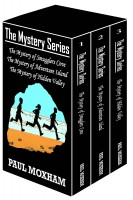 The Mystery Series Collection (Books 1-3)
Are you up for a thrilling adventure? Meet Joe, Amy, Sarah, and Will. Together, these intrepid youngsters spend their holidays solving mysteries in 1950's Britain.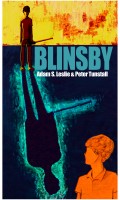 Blinsby
"It is, after all, a very very good school" Set during a fictional retelling of the 1980s, in a parallel version of rural England, Blinsby is in turns comedy, conspiracy thriller, Kafkaesque nightmare, and a surreal, evocative portrait of childhood nostalgia. When Class 5's inquisitive new boy, Jack, disappears without trace, 10-year-old Erasmus suspects a cover up that reaches right to the top.