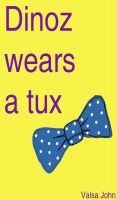 Dinoz Wears A Tux
Dinoz, a Nysasaurus, born to an Ostrich, enjoys skating, making friends by the tons at the Den. Hurdles come like the bully, Alex the bear; the older ostrich clan! He meets Dolphie, the dolphin and Dinoz has a hoot of a time! The icing on the tale is the underwater party thrown by his 'bestest' friend Dolphie and yes, Dinoz wears a tux, where everyone has a whale of a time!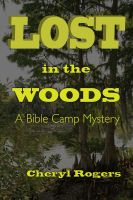 Lost in the Woods: A Bible Camp Mystery
(4.50 from 2 reviews)
A group of relatively inexperienced campers land in a pile of trouble when 13-year-old Zack disappears during the middle of the night in the Florida backwoods. The trouble escalates when a hurricane takes an unexpected turn for the Florida Gulf Coast!!