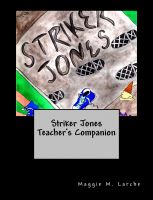 Striker Jones Teacher's Companion
Striker Jones doesn't need a magnifying glass to solve the crime, and neither will your students! Written for children ages 7-10, Striker teaches basic economics, including supply and demand, trade-offs, prices, and risk. Each story comes with a lesson plan for you to use to draw out the economic lessons with your class, including vocabulary, fun activities, and assignments!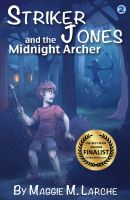 Striker Jones and the Midnight Archer
The Midwest Book Review calls Striker Jones a "fun and rollicking series" with "effortless teaching of both cooperation values and basic economics." Someone is firing arrows in the dead of night. Two campers hide a mysterious past. And is it a friend or foe who sabotages the dance decorations? These are just a few of the mysteries facing Striker Jones when he and his friends go to summer camp!