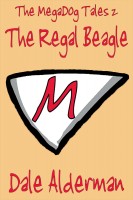 The MegaDog Tales 2: The Regal Beagle
(4.00 from 1 review)
The canine crimefighters, MegaDog and Baywolf, are back in action with another exciting adventure. On the tropical island of OomPoppaMowMow, King Scooter, also known as The Regal Beagle, has a problem. A volcano, Mount Blowachunka, will soon erupt and destroy the island. On a group of nearby islands, three more volcanoes are preparing to blow. Can our heroes save the islands? Time to get funky!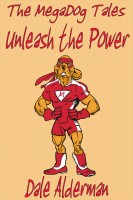 The MegaDog Tales: Unleash the Power
(4.00 from 1 review)
What would happen if a dog became a superhero? In this exciting middle grade adventure, Joe is a run-of-the-puppy-mill cocker spaniel who dreams of being special, but suffers with the curse of being average. When he devours mounds of dog food laced with plutonium, his DNA evolves. Joe transforms into MegaDog, a superhero with a passion for funky music. Get ready to have some fun. Let's get funky!