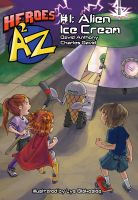 Heroes A2Z #1: Alien Ice Cream
I Scream, You Scream. It's Alien Ice Cream! In this first adventure, heroes Abigail, Andrew, and Baby Zoë try to keep their cool on the hottest day of the year. Soon, though, they discover that not all ice cream is created equal. Some is created by aliens who have plans to take over the world.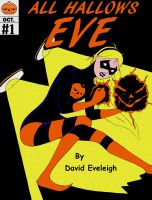 All Hallows Eve
(4.00 from 1 review)
Ages 9 and up. Learn the fantastic origin of our beloved Halloween Heroine. When 13-year-old Eve Halloran dresses as a famous superhero for a costume party, she finds herself imbued with amazing, supernatural powers. But as an evil from World War 2 resurfaces on this shadowy night, she learns that it takes more than empowerment to truly be a hero.