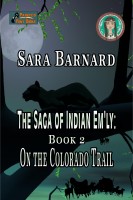 On the Colorado Trail
After a failed attempt at escape that leaves Cactus Flower injured and both of them in danger, can Knocks Down bring himself to trust the soldier, Pale Face Joe? His life depends on it, and his little sister's does, as well!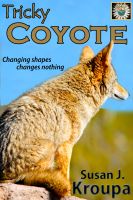 Tricky Coyote
Nobody wants a coyote for an animal guide, least of all Jimmy Shupla. But at every turn in his life—most of them bad—Jimmy sees a coyote lurking nearby. When his mother makes him move from his grandparents' home on the Hopi reservation to go live in Apache Junction, Jimmy discovers he has more in common with coyotes than he could ever imagine. But will the discovery save or destroy him?