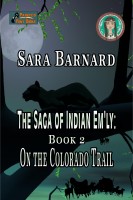 On the Colorado Trail
After a failed attempt at escape that leaves Cactus Flower injured and both of them in danger, can Knocks Down bring himself to trust the soldier, Pale Face Joe? His life depends on it, and his little sister's does, as well!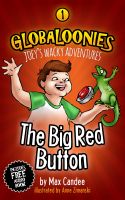 Globaloonies 1: The Big Red Button
Like most boys that age, Joey Papagopolis has a pet chameleon named Larry and a mysterious Big Red Button that can transport the two of them through time and space to the far reaches of the planet... Hey, wait a second, that's not typical at all! In fact, that's pretty amazing — which is why you will want to follow along as Joey and Larry set off on their first Big Red Button adventure.