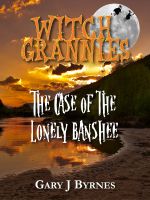 Witch Grannies - The Case of the Lonely Banshee
Emily's witch grannies have whisked her away in the night, to the village of Castleconnell in the west of Ireland. The River Shannon is home to a banshee and she's collecting souls, including Emily's witch sister, Edna. The witches must race against time to find the banshee's lair and free the trapped souls. But there is an even bigger threat to the river and all her inhabitants.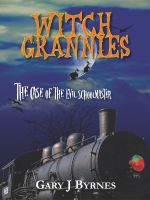 Witch Grannies - The Case of the Evil Schoolmaster
(4.00 from 1 review)
A thrilling children's novel, set in Ireland and perfect for anyone aged 8 to 12. Meet Emily and Malcolm who've been sent to stay with their Grannies. Oh, and their grannies are witches...