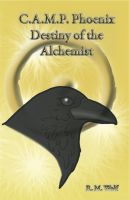 C.A.M.P. Phoenix Destiny of the Alchemist
Alchemist Emma Littleton is home-schooled by her single father. She shows up at camp with a mouth full of braces and a vocabulary that is off the charts. Join her and her Boar house mates as they discover a sinister plot that threatens one of their own. They manage to escape danger while continuing to make magical mischief in this, the second telling of year two of wizard summer camp.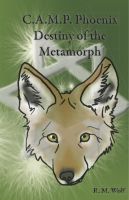 C.A.M.P. Phoenix Destiny of the Metamorph
Having suffered great loss and many changes in her life, nine-year-old Abigail Martin is thrilled by the chance to get away from it all when she receives an invitation to summer camp. In Destiny of the Metamorph, the second book in the C.A.M.P. Phoenix series, we join Abigail and her housemates for a second perspective of their first summer at an unusual camp for extraordinary kids.