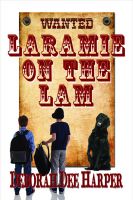 Laramie on the Lam
Laramie Wyoming is in big trouble—as usual—but this is the biggest, baddest trouble he's ever gotten himself into. Eleven-year-old Laramie is a lot of things: an average student, a little mischievous, always messy, constantly curious, and on most days, a good big brother. But Laramie also loves adventure.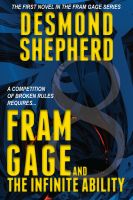 Fram Gage and The Infinite Ability
The Ability Chamber gives children abilities such as Super Speed, Invisibility, and Wall Climbing in competitions against each other. Fram Gage and some friends are called upon for a special contest. During the match, rules within The Ability Chamber change and put the children's lives in danger. A unique ability—the Infinite ability—may be the one thing that helps them reach their goal.