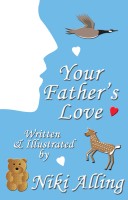 Your Father's Love (1 of 2 book set)
by

Niki Alling
Your Father's Love, shows children many of the positive qualities of a father's love, using fun animals and nature illustrations. A silhouette of a father, is used throughout the book as a gentle reminder to children, of the connection between a father's love, and the illustrated scenes included. Your Mother's Love is also available on most ereaders. Either book can stand alone.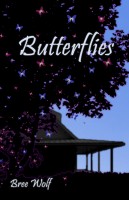 Butterflies (#2 Airborne Trilogy)
by

Bree Wolf
As summer comes to an end, Gabriel finds himself facing a new adventure. Not only is he starting in a new school, but all of a sudden his circle of friends threatens to break apart. Unspoken words hang in the air, and sworn to secrecy, Gabriel has no choice but to watch things unfold. Will he break his promise and save his friends? Or will he keep quiet?