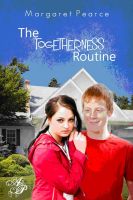 The Togetherness Routine
Some relationships are meant to be-but why doesn't your family understand? If you have been going with someone since kindergarten and grown up together and it feels so right, it must be right. To split up leaves a big gaping hole in your life that feels very wrong. Nobody can possibly understand, so why do families think they can be of help when they caused your life to mess up in the first place?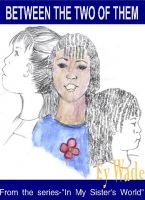 Between the Two of Them
(5.00 from 4 reviews)
Between the Two of Them, with colorful pictures and delightful prose, explores the advantages and disadvantages of being the middle child and shows how Gillean discovers she has a special uniqueness in the family. Part of a picture book series titled In My Sister's World featuring 3 African-American little girls exploring the world around them.