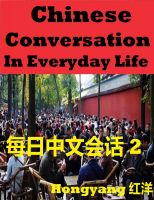 Chinese Conversation in Everyday Life 2 -- Sentences Phrases Words
Have you ever been in a situation where you feel frustrated because you are unable to express yourself in Chinese? This 102 pages book covers 6 daily conversation situations: Eating, Interview, Phone Call, Inviting, Shopping and Vacation with a total of 400 sentences, 250 phrases and words.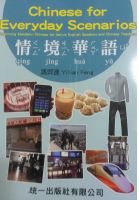 Chinese for Everyday Scenarios
1. Easy to learn: This book guides you step by step from words to sentences to build up conversations, making learning effective. 2. Easy to use Scenarios featuring various aspects of life helps you fit into the local life here in Taiwan: socializing, eating, shopping, transportation, pastims, and more.