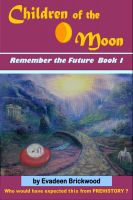 Children of the Moon
during a springtime school outing, katherine, trevor and chryseis find a timeportal and go on the journey of their lives. 12,000 years in the past things were very different - or were they? a short trip leads to a series of adventures, but the three time travelers would never have expected this from prehistory.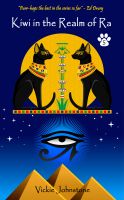 Kiwi in the Realm of Ra
(5.00 from 1 review)
Inspired by the film Back to the Future, Whiskers invents The Time-Squeaking Mouse. He plans to take his friends on a fantastic trip to celebrate Amy's thirteenth birthday. However, the time machine falls into the wrong hands and dastardly Dev travels back to Ancient Egypt. With Dev having changed the path of history, it's up to Kiwi and the gang to travel back in time to find him.