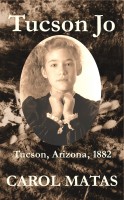 Tucson Jo
(5.00 from 1 review)
Feisty 14-year-old Josephine Fiedler is reluctant to support her father's bid for mayor of Tucson in 1882: "I could be sealing my fate, helping to elect someone who wants nothing more than my docility." When trouble erupts and her father's opponent attacks him for being an Israelite, Jo has to reconsider her position and even what it means to be a Jew.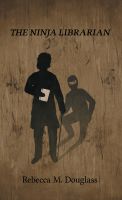 The Ninja Librarian
(4.00 from 2 reviews)
The Ninja Librarian is a humorous set of tall tales set in the highly fictional gold-country town of Skunk Corners. It's the story of a dusty, tough, unfriendly town that gets a new outlook on life thanks to the advent of the Ninja Librarian—a mild-mannered librarian who offers his wisdom with a little extra when folks don't listen.