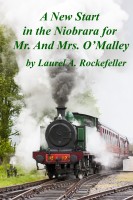 A New Start in the Niobrara for Mr. and Mrs. O'Malley
(4.00 from 1 review)
Darcy and Brigit O'Malley always wanted a new start for themselves. Hearing that things in the Niobrara Valley of northeast Nebraska offered them opportunities denied them in County Mayo, they eagerly board the train bound for the new town of Randolph Nebraska with hopes and dreams in their hearts.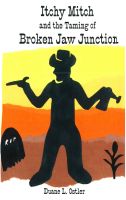 Itchy Mitch and the Taming of Broken Jaw Junction
The new vegetable-loving sheriff of Broken Jaw Junction outwits outlaws, bank robbers and cattle rustlers--using just a few carrot sticks and celery! But one day, he meets an unexpected and unbeatable foe ...