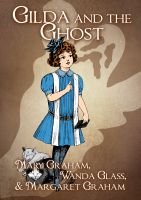 Gilda and the Ghost
There is another mystery in Pleasantville! As autumn creeps toward winter, a dead body is found... and then disappears! Whose body could it be, and how could eight-year-old Gilda Hill have seen the same person fishing at the river? With her cousin Crystal and their friend Matthew, Gilda must use their sleuthing powers to identify the victim before a ghost can ruin Pleasantville's fall festival.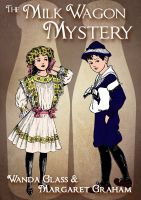 The Milk Wagon Mystery
There is a mystery in Pleasantville! Jason the milkman, has disappeared and left all the milk behind. Why would Jason leave in such a hurry? Ten-year-olds Matthew and Crystal are on the case, but more people are going missing, and Matthew and Crystal both have their own strange secrets. Can they work together to find Jason and the others in time, or are their friends gone for gone for good?