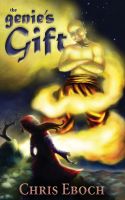 The Genie's Gift
The Genie's Gift is a lighthearted action novel set in the fifteenth-century Middle East, drawing on the mythology of The Arabian Nights. Shy Anise seeks the Genie Shakayak to claim the Gift of Sweet Speech. How will she get past a vicious she-ghoul, a sorceress who turns people to stone, and mysterious sea monsters, when she can't even speak in front of strangers?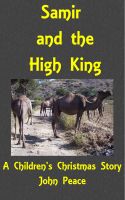 Samir And The High King
Long, long ago in a land at the edge of a desert that howls against the walls of the village, a poor young boy named Samir is sent to work for a strange old man who stays up all night listening to the stars. This imaginative reconstruction of the tale of the Magi will appeal to children aged six and over, and draws on real astronomical research into the real Christmas Star.