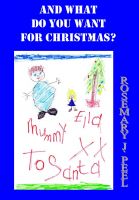 And What Do You Want For Christmas?
christmas is almost here, but ella is sad. daddy has taken mummy to hospital. Grandma and Grandpa come to look after her and take her to visit to santa. she asks him to help and is sure that he will do something to bring mummy home in time. but by bed time on christmas eve mummy is still in the hospital. has santa let her down?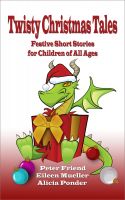 Twisty Christmas Tales
(5.00 from 1 review)
Twisty Christmas Tales —ten crazy Christmas adventures for the whole family! Christmas in outer space or at the beach, carolling gone wrong, a strange elf creating havoc in Santa's workshop, monsters running amok, and a junior mad scientist who turns Christmas into chaos. Come along for the sleigh ride of your life, as these Twisty Tales weave their festive magic .