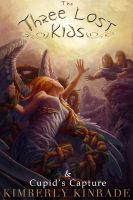 The Three Lost Kids & Cupid's Capture
From Evolved Publishing: When Cupid is captured, the "Three Lost Kids" must navigate the Maze of Misdirection, pull themselves out of Apathy, and survive against attacking Cruel Crawlies in order to find the Chasm of Broken Hearts… and save Cupid. But first, Lexie has to learn to love herself just as she is, otherwise Valentine's Day will forever be filled with broken hearts.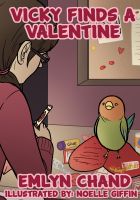 Vicky Finds a Valentine
Evolved Publishing brings you the sixth of the "Bird Brain Books" by Emlyn Chand, "Vicky Finds a Valentine." This children's picture book, with full color illustrations by artist Noelle Giffin, is for kids 3 to 6 years old. Join Vicky in her hunt for love in this special holiday edition of this color-illustrated series.