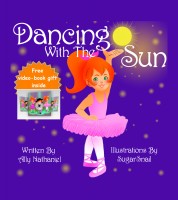 Dancing With the Sun
A book for girls ages 3-5 that will empower them and make their inner sun shine. From the #1 best seller author of "Sparkly Me". Emma loves to dance and she's happy to share her thoughts and feelings with you. Read more to find out how Emma feels when she dances and how your child can be inspired by her. This lovely rhyming ebook will make every little girl's heart shine.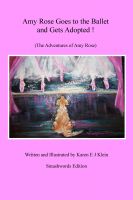 Amy Rose Goes to the Ballet and Gets Adopted! (The Adventures of Amy Rose)
This is a lovely, fictional story about my beautiful golden retriever, Amy Rose. She finds herself in the back stage of a ballet theater. A beautiful ballerina discovers Amy Rose and a heartwarming forever friendship develops. This story is an educational book about the steps you take in caring for your pet and how nice it is to rescue one. This is the first in a series.