Tripletton Ridge
Tripletton Ridge is the story of a town altogether absent of music. On one level it tells of the uniting power of music. On another level it tells how the outside of a package does not rightly describe its contents, how great things can come in very unexpected forms and how forgiveness, not revenge, has the power to restore relationships.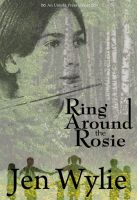 Ring Around the Rosie
Aaron is a normal boy fascinated with music. He loves playing his flute so much he doesn't even mind lessons over summer break. When he meets a strange boy at the park who seems to be just as obsessed they spend summer days entertaining children in the parks woods. But friends often have secrets, music can be magical, and even the most innocent of children's games can be more than they appear.