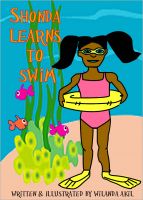 Shonda Learns to Swim
Shonda has been invited to a pool party. She is excited, but she has a problem. Shonda can't swim. Her father tells her not to worry, because he has a plan. However, Shonda is not happy about it. - Will Shonda learn how to swim? Or will she be the laughing stock of the pool party?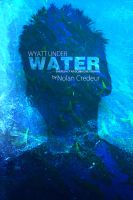 Wyatt Under Water - Emergency Air Scuba Dive Training (Teen Stargazers)
Fourteen-year-old Wyatt Curtis longs to escape the tedium of his suburban neighborhood and enter the fantastic world of SCUBA diving. Brilliant visions of expansive coral reefs, schools of tropical fish, and gliding emerald sea turtles haunt his every waking moment. Can Wyatt overcome the rigorous training and ridicule of his peers to turn his dream into reality?