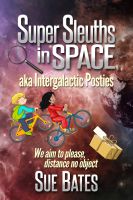 Super Sleuths in Space aka Intergalactic Posties
by

Sue Bates
Ten year old undercover super sleuths, Rosie and Tommy and their sidekicks, a super clever sheep, nicknamed Brains, and a duck, called Puddle, set off to collect a top secret parcel. But before they get very far they find themselves zooming across space to an alien planet where they meet dangerous creatures, survive high speed chases and at last solve a mystery.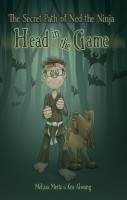 The Secret Path of Ned the Ninja: Head in the Game
by

Kea Alwang
"I know. You have questions: Did Ned the Nerd wind up in Witness Protection for standing by as Beck the Bonebreaker kissed the concrete? Did Ned set his coordination-impaired tootsies back on the mats at Tora Khan Martial Arts? Did the Tiger King drag our hero out for another night of pushing him beyond his limited limits? Did Ned Herts become the most notable name in comics? Did he get the girl?"