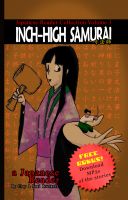 Japanese Reader Collection Volume 3: The Inch-High Samurai
Japanese Reader with FREE MP3s Inch-High Samurai: Read--in Japanese--how a tiny, yet very brave samurai manages to marry a princess. Kaguya Hime: An old man finds a girl in a bamboo stalk and raises her as his own. It turns out, she is out of this world.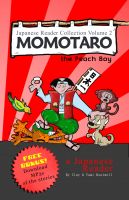 Japanese Reader Collection Volume 2: Momotaro, the Peach Boy
Momotaro is by far Japan's most famous fairy tale. Now, you can read this famous mukashi banashi in real Japanese. Momotaro is a boy born of a peach who grows up to be a brave and mighty man. Oni are invading the village. The villagers beg Momotaro to get rid of the menance. Together with three strange allies, Momotaro heads off to Onigashima to defeat the Oni boss.