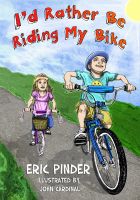 I'd Rather Be Riding My Bike
After a long school day and chores at home, one boy's patience is rewarded when he finally gets to go riding his bike with a friend. Whimsical artwork combines with funny rhymes to create a rollicking ride for young readers and cyclists. Features full color illustrations by John Cardinal, and an endnote with a short history of bicycles. For kids 3-6 years old.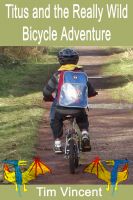 Titus and the Really Wild Bicycle Adventure
Titus and the Really Wild Bicycle Adventure is a delightful full color picture book. Titus loves his Dinosaur toys and takes them everywhere with him in his back pack. During a bicycle ride with his dad he goes through some mysterious wooded areas where he sees strange tracks, lots of squelchy mud and imagines that he sees all kinds of different creatures hiding in the trees.