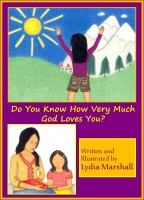 Do You Know How Very Much God Loves You?
by

Lydia Marshall
(5.00 from 2 reviews)
Do you know, my darling, how very much God loves you? So begins this touching picture book about a mother who is explaining to her daughter just how much God loves her. Perfect for early readers, this book features hand-drawn illustrations and sweet rhyming words that proclaim God's love for His beautiful, precious children.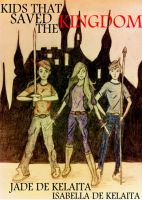 Kids That Saved The Kingdom
by

Jade De Kelaita
(5.00 from 1 review)
In a world of super powers where kid warriors are defending Malek's crown, no one had enough wit or skill to defeat them...until, The Misfits. After three years of spying on the kingdom, they found the perfect way to get in and steal the crown, which holds all of the power in the world.