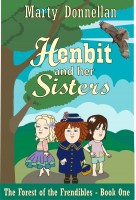 Henbit and Her Sisters
Frendibles are small creatures who live in the wild areas of the southern U.S. Henbit is a bossy pine frendible with two bratty younger sisters. Her world is turned upside down when one of them runs away. Henbit, who has never left the forest either, sets out to find her. Soon she discovers that not only are both sisters' lives at stake, but the existence of all frendibles is jeopardized.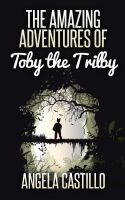 The Amazing Adventures of Toby the Trilby
(4.00 from 1 review)
Adventure Seekers, Young and Old, Join Toby, Small, but Bold ... He was born underground, at the edge of the world's destruction. Twelve years old, Toby has never seen the sun. Created by six scientists who accidentally gave him cat ears (and a tail), Toby decides to leave the safety of his cavern world to seek answers. Did anyone survive the Great Destruction?