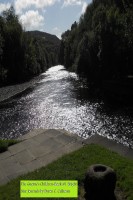 The Gnome's Children-Book #1 Bright Star Journals
Heather and Edward Fillingston find an old volume in their Grandparents library during a snowy Christmas vacation day. The book opens the key to an old rune and visit to the magical country of Logoland. This is an allegorical book for reading aloud, for adventure, for learning of honor, and for what it takes to have courage.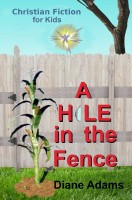 A Hole in the Fence - Christian Fiction for Kids
(5.00 from 1 review)
Christian Fiction. Neal's father was killed during the 9/11 attacks in New York. Rose hasn't ever met her father. They're both staying with their grandparents while their mothers try to mend. They are drawn together by a tiny white creature which is neither bird nor bug. It lures them to a hole in the fence where they get a glimpse of God's garden.