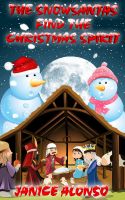 The Snowsantas Find the Christmas Spirit
Pastor Steve is upset . . . someone stole the Baby Jesus from the Nativity Scene in front of his church. As if that wasn't bad enough, his congregation has lost its Christmas Spirit. Can two snowmen, magically transformed by the Santa outfits Pastor Steve places on them, find the Christ Child before Christmas Eve?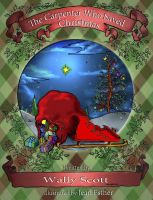 The Carpenter Who Saved Christmas
(5.00 from 2 reviews)
This story is about one Christmas Eve when Santa loaded his sleigh with toys. As he was preparing to leave he said, "Christmas is all about me." At that moment Santa's sleigh broke down. What happened next helped Santa remember the real meaning of Christmas.