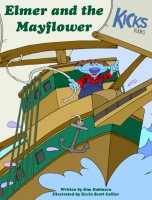 Elmer and the Mayflower
Join Elmer on the Mayflower as he sails across the sea with the Pilgrims to America. Your kids will learn the story behind Thanksgiving in this exciting book from KICKS Books. At the end of the book, you will be provided with a link for book owners ONLY. Visiting the link will provide you with exclusive bonus content, including videos, music, coloring pages and more!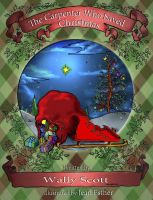 The Carpenter Who Saved Christmas
(5.00 from 2 reviews)
This story is about one Christmas Eve when Santa loaded his sleigh with toys. As he was preparing to leave he said, "Christmas is all about me." At that moment Santa's sleigh broke down. What happened next helped Santa remember the real meaning of Christmas.