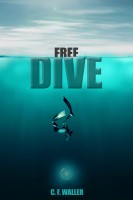 Free Dive
Stealing tea cups and saucers from the Titanic wreck site is not an easy task. Doing it without getting your feet wet is even harder. Dexter Knight and his two mismatched partners have managed to do it, but are finding it difficult to turn their acquisitions into cold hard cash. When one such sale goes horribly awry, they wind up hijacked, along with their technology.
Dog on the Highway
(5.00 from 3 reviews)
The Battle of Laputa is over. But on Earth, the Un-Zodiacal Activities Commission are interesting themselves in mysterious archaeological diggings. In orbit around Altair, Krell's sister planet, Novyeye Zemlya is approaching, bringing the deadly Surge. And somewhere between the two, the cadets on board the Levi Morgan are trying very, very hard to get their set of silver wings...